Hi, We are Greg and Johanna!
I'm a Londoner by origin but now live in Dorset with my lovely wife Johanna. I work for the RNLI in Poole and my wife for the NHS. We're both keen walkers so love living in a place where we can walk straight from the door into open countryside. We have 5 children between us, 4 girls and 1 boy, all grown up now.
We love walking and living in Dorset and the beautiful surrounding countryside and nearby Purbeck cliffs offer many opportunities for great days out.
As a hobby I have kept bees since the late 1970s, and we get local honey and wax from the beehives which we sell, often at local events, e.g. farm days. I occasionally do lectures on beekeeping.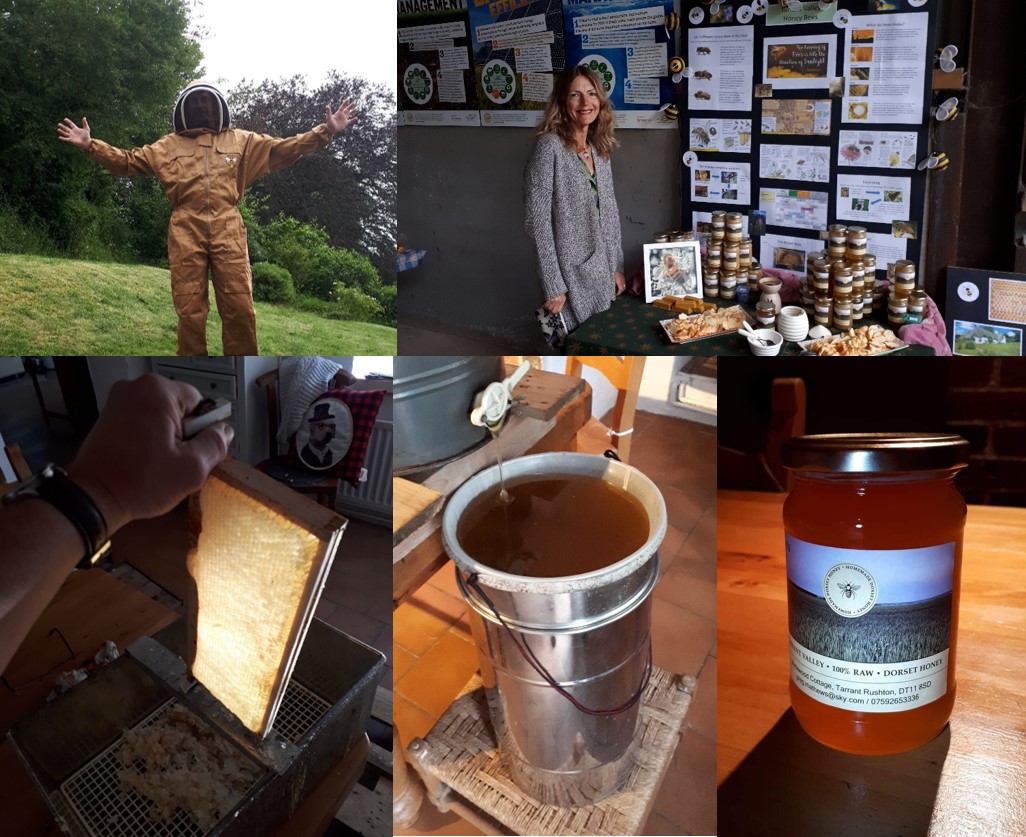 We have a cat called Diggory, a very good natured tom who we adopted from a local rescue centre.